News
How to Remotely Control Your iPhone? - Hands-free Control iOS Device
Siri has always been one of the Apple's best features. We've heard a number of times that access to the iPhone (or iPad) would be solved IF individuals with limited mobility could have access to Siri or some other powerful voice recognition protocol or app. While Siri is useful to people unable to use touchscreens, the number of situations it addresses is actually quite limited. especially, you have to control your iPhone while driving.
 In following tutorial, we will show you a step-by-step guide on how to control your iPhone hands-free, accept & hang up phone call, switch music, adjust volume remotely without touching your phone.
Guide on How to Remotely Control Your  iPhone 
Step 1. Turn on your Tweetie Glasses
Press and hold "Power" button on right leg for more than 5 sec. Wait for the blue LED to turn on, hearing "Power on". The device is in operation normally.
  Tweetie Smart Glasses, From 130$
Step 2.  Connect your iPhone with Bluetooth
On your iPhone, go Setting > Bluetooth, turn on the Bluetooth and connect "Tweetie"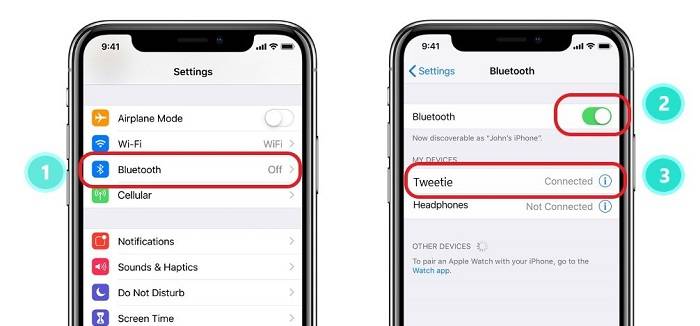 Then you should hearing "Connected" on your glasses.
Step 3 -1. To switch songs and adjust music on iPhone remotely
Play music on your iphone. Simply Turn your head to right then it should skip to next song. You can turn your head to left to switch to last song too.
To pause the music, nod once. Nod again to resume music.
Step 3 -2. To accept, hang up or reject phone call without controlling your phone
 When calls come in, simply nod your head to accept it or shake head to decline call. To hang up call, shake your head once.
Besides, Tweetie glasses equipped with real-time navigation.
Now, you can get rid of Siri, enjoy controlling your iPhone hands-free and they are imperceptible to anyone around you.